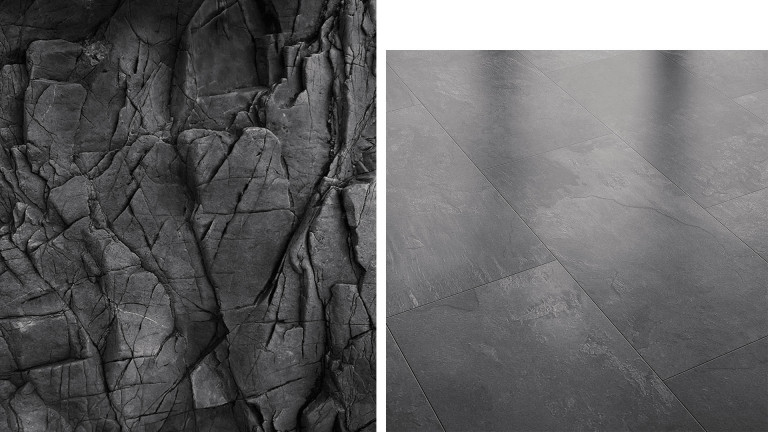 Is it really laminate?
Visiogrande. The water resistant laminate tile.
Made by Classen.
Authentic and real. Unique and vivid. Visiogrande convinces with authentic decors and surfaces with an impressive texture. Visiogrande is the water resistent laminate tile that leaves nothing to be desired.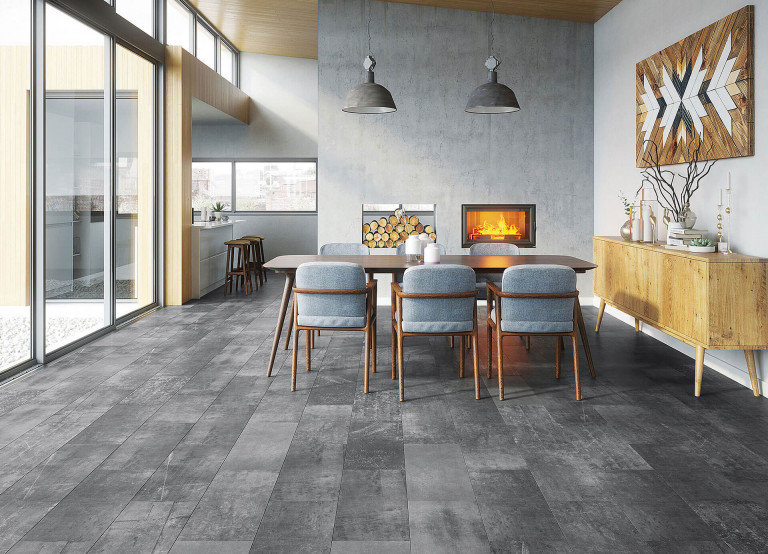 Characteristics of Visiogrande
simple and quick to install
warm to touch
quick heat transfer with warm water under floor heating
can be furnished directly after installation
suited to high demands in living areas
UV light resistant
resistant to cigarette burns
pressure and wear resistant
simple to clean
megaloc aqua protect fast laying system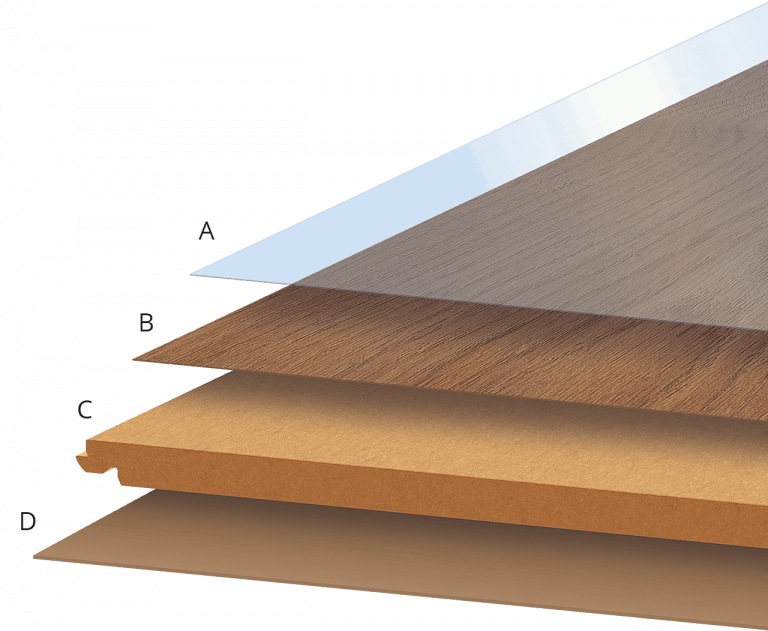 Plank structure
Protective layer made of melamine resin for high load-bearing capacity.
Decor layer in true-to-nature look.
Original CLASSEN-Board (HDF) as a stable substrate and the basis for megaloc aqua protect.
Underlay for stability and as a moisture barrier.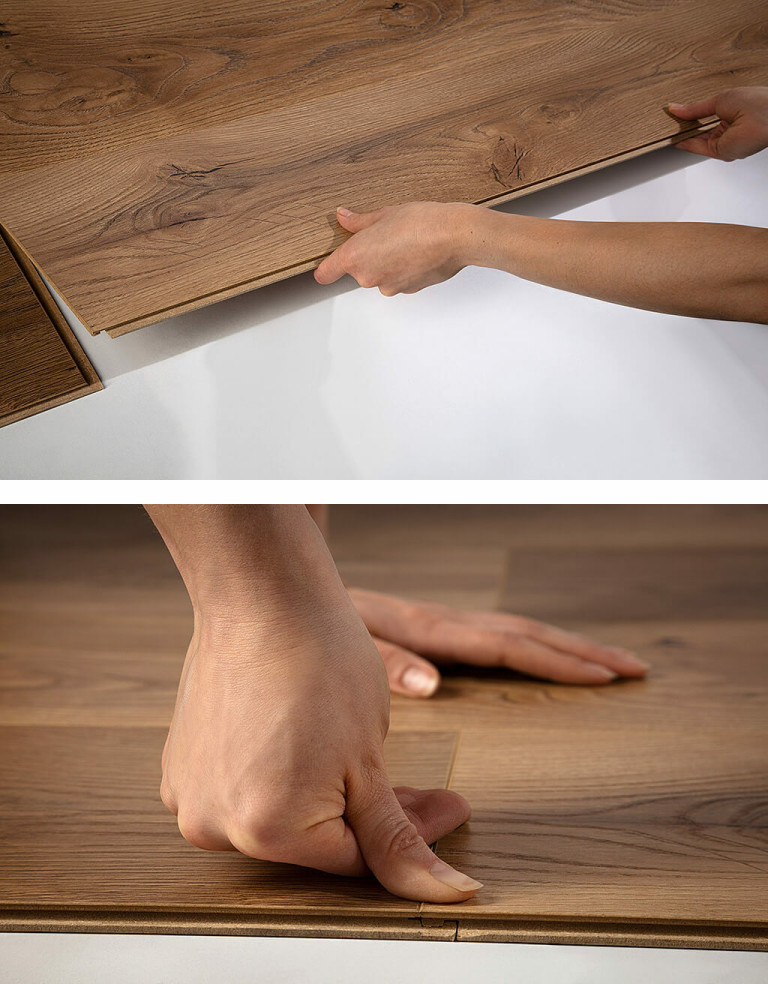 New water resistant fold-down installation system for laminate floors
Just attach, click into place and you're done:
megaloc aqua protect is so easy to install and gives you full protection. This unique system provides reliable water resistance by preventing water from entering the joints.

Goes easy on resources and has low emissions.
Short transport paths, environmentally friendly production technologies and the recycling of residue timber in the company's own biomass combined heat and power plant allows the tried and trusted CLASSEN laminate flooring to be produced with careful use of resources and low emissions.